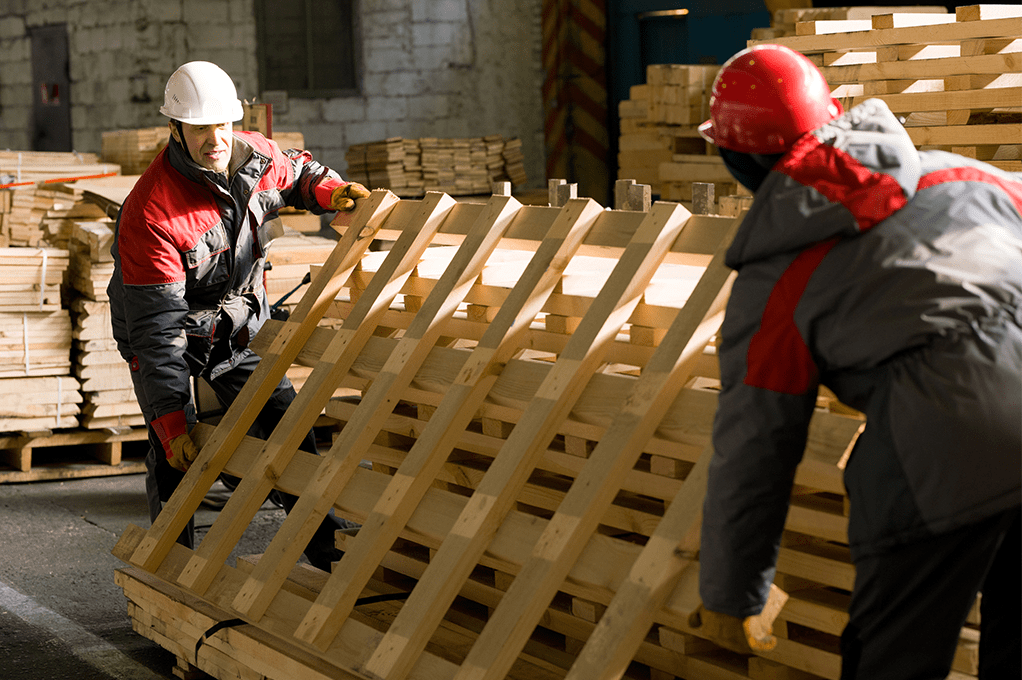 Did you know that musculoskeletal injuries (MSK) are among the most common injuries sustained in the workplace? The Bureau of Labor Statistics says that about 272,780 cases of musculoskeletal disorders were reported in the U.S. in 2018.*That's a lot of people who are dealing with pain and suffering daily!
Though musculoskeletal injuries can be a source of pain and discomfort for employees, they can also be costly to employers. The Institute of Medicine has estimated that work-related musculoskeletal disorders (MSDs) cost between $45 and $54 billion per year. This includes the costs of compensation, lost wages, and lost productivity.*
By following a few simple precautions, employees can prevent MSK issues. This article will discuss the causes of workplace injuries, prevention tips, and employee health. We will also explore how employers can plan and support employees to prevent workplace injuries.
Why MSK Injuries Occur in Employees
Musculoskeletal injuries in employees occur for a variety of reasons. Some typical causes are as follows:
• Using equipment that isn't ergonomically designed
• Lifting or carrying heavy weights or loads
• Ongoing exposure to whole-body vibration
• Recurring overhead work
• Working with the neck bent forward for long periods of time
• Doing tasks that require a lot of force over and over again*
When employees do the same tasks repeatedly, it can be hard on their bodies. They are not able to fully relax and recover between tasks. Over time, it becomes more difficult to execute the same monotonous activities. Plus, when people are tired, they are more likely to be hurt on the job.
Industry-Specific MSK Injuries
MSK injuries can vary depending on the industry and job type. For instance, the incidence of MSK injuries in farming is significant.* The CDC claims that 58% of all musculoskeletal problems occur in the following jobs:
• Operators
• Fabricators
• Laborers
• Technical
• Sales
• Administrative support jobs*/
The Cost of MSK Injuries
Musculoskeletal disorders are a major cause of work-related illness and an important financial, economic, and social burden for both individuals and society.*
Medical MSK Care Cost
Musculoskeletal issues are costly for businesses. This includes the cost of absenteeism, missed production, and increased health care costs. Costs directly associated with MSD amount to $20 billion each year. The total yearly cost is between $45 and $54 billion.*
Indirect Cost to Employers
Indirect costs include those related to:
• Lost productivity
• Temporary disability
• Permanent disability
• Early retirement due to injury or illness
• Worker's comp
• Unemployment from time off because of an injury
The indirect costs of MSK injuries to employers are as high as five times the direct costs.
How Employers Can Help Prevent Workplace MSK Injuries
Employers have a responsibility to prevent work-related musculoskeletal disorders. They can accomplish this by equipping workers with the tools they require to be healthy and safe on the job. Here are some suggestions for avoiding MSK injuries
1.Provide employers with ergonomic training and musculoskeletal care wellness programs to educate staff on how to adjust their workstations and equipment.*
2.Encourage employees to take breaks often, stretch, and move around regularly.
3.Make sure employees have the appropriate tools and equipment to do their job safely and comfortably.
4.Conduct regular safety training and assessments of the work environment.
5. Physical therapists can help prevent and treat MSK injuries* through employee health and wellness programs implemented at organization level.
One such employee health and wellness program is available at TheraNow. TheraNow is a pioneer in telehealth when it comes to preventive health, wellness and rehabilitation.
TheraNow is a digital musculoskeletal (MSK) care ecosystem, the most advanced technology and network for occupational health and physical therapy. TheraNow is the only all-in-one solution for prevention, wellness and early intervention, and medical management of musculoskeletal (MSK) injuries.
TheraNow's artificial intelligence-powered preventive health program with computer vision tech is specially designed for employers and health plans. Each employee or member is given access to unlimited digital MSK, and ergonomic risk assessment and custom exercise plans, educational content, and recommendations are provided by board-certified physical therapists after a thorough assessment of their risk profiles. Personalized 1-on-1 virtual sessions are also provided with experts for employees or members with moderate to high-risk profiles.
The employers can choose from TheraNow's competitive plans according to their requirements and save millions of dollars in direct and indirect musculoskeletal (MSK) care costs after injuries happen.
Request a Demo Today to learn more about TheraNow's MSK program.
References
● https://www.bls.gov/iif/oshwc/case/msds.htm
● https://books.google.com/books?id=HvebAgAAQBAJ&lpg=PR13&ots=VHz0puNwWz&lr&pg=PR19#v=onepage&q&f=false
● https://www.cdc.gov/workplacehealthpromotion/health-strategies/musculoskeletal-disorders/index.html
● https://pubmed.ncbi.nlm.nih.gov/17506508/
● https://pubmed.ncbi.nlm.nih.gov/23531584/
● https://www.osha.gov/news/testimonies/04272000#:~:text=The%20direct%20costs%20attributable%20to,and%20discussing%20ideas%20and%20options
.
● https://pubmed.ncbi.nlm.nih.gov/8887383/