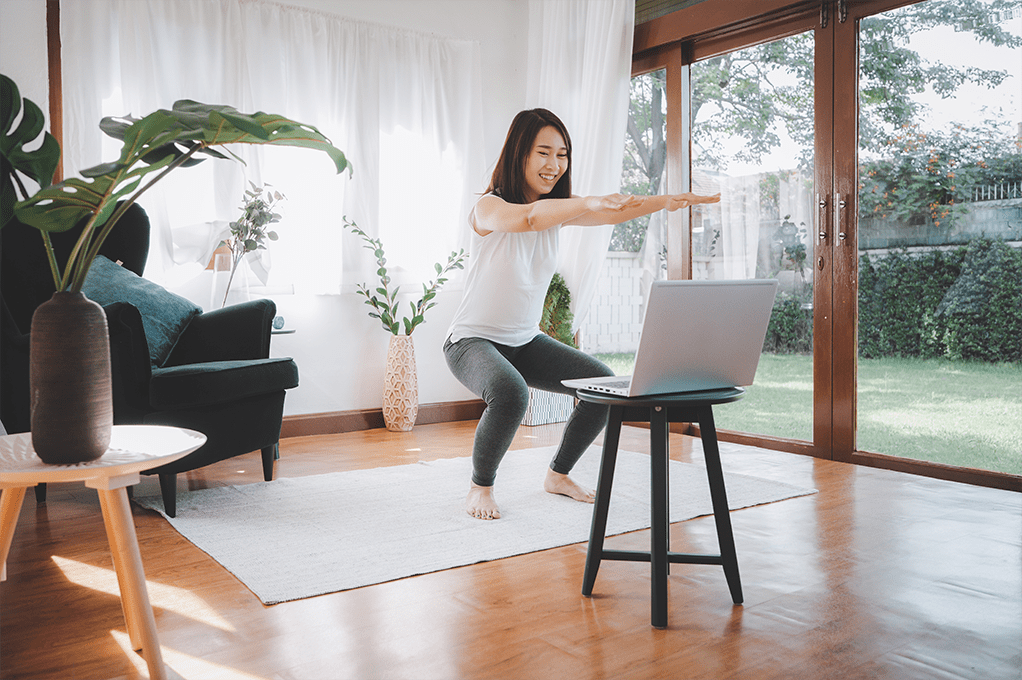 In this article:
• Understanding Telehealth and its impact on the changing healthcare system
• Understanding Telehealth and its impact on the changing healthcare system
• Physical therapy and Telehealth
• The future of Telehealth
Understanding Telehealth and its impact on the changing healthcare system
Telehealth has been defined as the use of medical information exchanged from one site to another through electronic communication to improve a patient's health (1). Telehealth technologies, tools, and services are becoming an essential component of the health care system, with more than 60% of all health care institutions and 40 to 50% of all hospitals in the United States currently using some form of Telehealth (2).
Several health systems, such as Geisinger Health System, Intermountain Healthcare, Partners HealthCare, the University of Virginia Health System, and the Veterans Health Administration, report using telehealth interventions to fill gaps in care that result from provider shortages and providing access to services after regular clinic hours, reducing patient and family travel burdens, facilitating services such as appointment scheduling and refilling prescriptions, and responding to business challenges and consumer expectations (3)
Private insurers increasingly provide reimbursement for Telehealth, as evidenced by the National Business Group on Health's prediction that virtually all large employers will cover telehealth services for their employees by 2020 (4).
In 31 states and the District of Columbia, parity laws require commercial health insurers to provide equal coverage for Telehealth and in-person services (5). Medicaid has no restrictions for state coverage of telehealth services, with currently all states covering teleradiology, 49 states covering elemental health, and 36 covering various home-based telehealth services (6).
Role of Telehealth in the post-pandemic world
The novel COVID-19 pandemic has altered our society, economy, and healthcare system (7, 8). People have been quarantined at home as a precaution making access to healthcare challenging with the hospital system already collapsing under the burden of the pandemic. Due to the spread of COVID-19, there is an urgent need for innovative approaches to control the spread while providing appropriate healthcare at the same time.
Additionally, the COVID-19 pandemic has placed unprecedented reductions on medical resources and increased the risk of occupational exposure for medical practitioners (9). During these testing times, an important tool that is yet to be explored entirely is using Telehealth to provide optimal healthcare delivery while lessening the risk of direct human-to-human exposure.
Physical Therapy and Telehealth
Physical therapy has been a branch of a healthcare system that involves a lot of one-on-one time for the patient with the therapist. The customized protocol created for each patient is carefully monitored in person by the therapist when the therapy is in session and is tailored based on the patient's response and progression. Initially, the possibility of making physical therapy virtual would have come across as challenging, but thanks to Telehealth, most of these challenges have been ironed out.
From providing rehabilitation protocol demonstration sessions to the patients in real-time to motivating the patients to push themselves harder during live sessions while still being safe in-home environment, Telehealth has come a long way in making healthcare accessible for the physical therapy branch of healthcare.
The Future of Telehealth
Telehealth has been in the picture for a long time, but it got its due importance only in the post-pandemic world. The changing world dynamics made it challenging to meet in person, thus affecting all branches of healthcare to a large extent. Telehealth rose to the challenge and created solutions for every issue that reared its head; be it providing customized rehabilitation protocols for specific health conditions, positive reinforcement rich training environment, or live sessions for real-time feedback – Telehealth could give it all
This was not just applicable to Physical Therapy but also several other branches of medicine and healthcare, including mental health, which was another challenge being faced by individuals who were forced to isolate themselves due to this global crisis. Telehealth is just getting started at this point, and given the speed at which it is moving; there is a lot more exciting innovation to look forward to in the coming times!