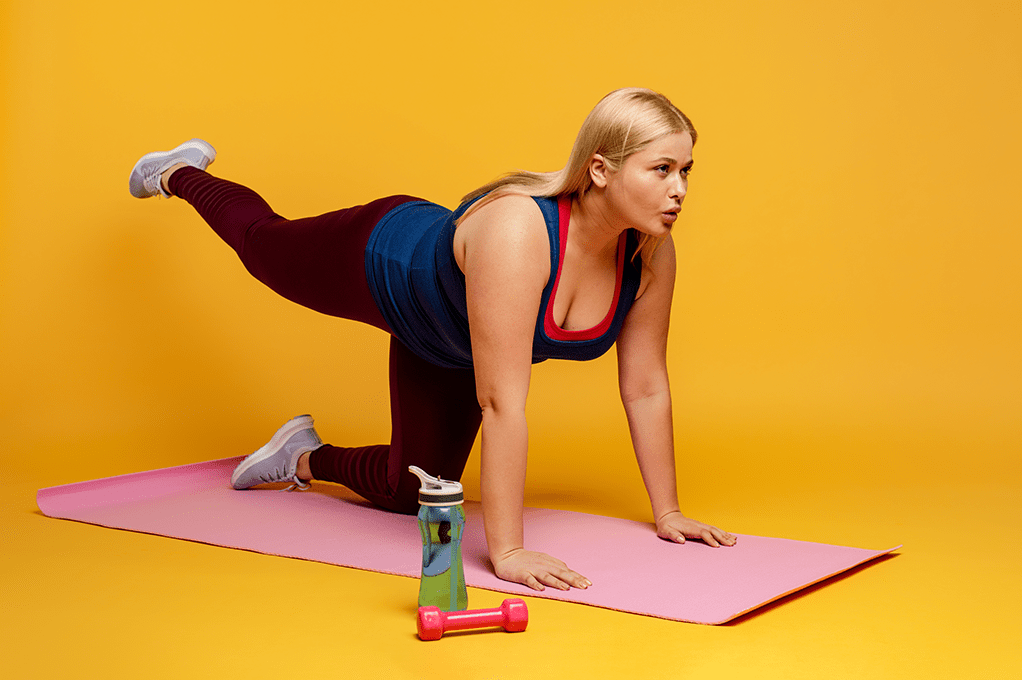 The presence of osteoarthritis is uncomfortable enough with the nagging pain an individual has to experience while carrying out even the basic chores. Add to that the weight gain that occurs due to reduced activity level, and it results in agony. The added weight, in turn, can increase the severity of osteoarthritis, leading to a vicious cycle of pain and the functional loss with accompanying weight gain.
The American College of Rheumatology and the European league against rheumatism recommend exercise and weight reduction to reduce pain and functional limitation caused by osteoarthritis. Research conducted at Wake Forest University found an average weight loss of 5% in overweight older adults can improve their functional levels by 18%.
Individuals with osteoarthritis who are trapped in the vicious cycle of pain and weight gain, sometimes in a hurry to get quick results, start high-intensity exercises in the gym and end up worsening their pain and further reducing their functional capacity. Unfortunately, the most common mistake made by these individuals is not taking any professional guidance before they start with their exercise regime.
Individuals with osteoarthritis are better off not opting for the usual gym training protocols for weight loss.
They would benefit the most from simple exercises as follows:
Walking – Slow walking for 20 to 30 minutes in the form of a post-meal stroll.
Aquatic exercises – The buoyancy of the water eliminates the pressure from the joints usually experienced during exercises.
Elliptical machine – An elliptical is less stressful on the joints when compared to a treadmill while having the same positive effect on the heart and metabolism, helping improve cardiovascular endurance while reducing weight.
Weight training machines – Exercises like shoulder and chest presses, back row, triceps extension, etc., are great exercises that help reduce weight without loading the knees.
Floor exercises performed on a mat and dumbbell exercises are other good options to avoid the knees' overpressure.
Behavioral modifications – Walk around instead of using transportation to increase your activity level. Ensure you pace yourself well while completing the household chores to retain your functional level while avoiding excessive stress on your knees.
Dietary modifications – A healthy, nutritious, and balanced diet would ensure you have the energy for your increased activity levels while curbing your craving for junk food.
Consult your Physical Therapist – Consult your physical therapist before starting any exercises program to ensure you add the right exercises to your planned protocol and get it customized for your specific needs.
The right combination of the appropriate exercises and a balanced diet followed with a positive attitude will do wonders in getting the pain levels down while improving the functional levels in individuals with osteoarthritis.